Cancelled due to corona
A unique and luxury experience for your soul
Time for yourself. Come to Turkey to focus on you, to relax in the Mediterranean, to meditate and practice yoga... Come to our retreat and give yourself that bliss that you know you deserve. This retreat is a special one. It's away from the hectic business of towns this time of year, so tucked away. All activities are around what you prefer. You wish to keep busy? calm? to sit in the sun or enjoy the starry nights? It is all available, beaches at a stone''s throw, turquise waters, incredible local food, clear skies, little hiking escapes and more... Athina Tamaresi and Cedric Stein are in this together and excited to guide you through challenging yet calm yoga flows and daily meditation journeys to your dream world with the suroundings of the most wonderful Turquoise water of the Mediterranean. It's a real "get-together" with yourself first, with us and with some more like minded people... An opportunity to give yourself some time to connect and ground. Enjoy where you are in life, noticing your breath, feeling in contact with your body... we will be using the practices of anusara, vinyasa, moon flows, and yin yoga for these days on the boat. Come to be, practice, breathe, meditate, dream and mindfully enjoy yourself in gorgeous Turkey.
No matter what your level of asana practice, you are welcome to come and enjoy yourself. We will provide you with everything you need in order to relax and immerse yourself in daily yoga classes, meditation, breathwork, mantra singing and more... surrounded by stunning sunsets, seaviews, chilling sessions in the front deck and, of course, plenty of gorgeous, healthy, freshly cooked, local vegetarian food. The chef on this boat is just incredible... it will be amazing!
Are you ready for this yummy experience with us? It is only a decision away. Don't miss this trip, this time away from it all with you in the centre.
Just come to breathe, relax, sail and be happy.
Athina & Cedric
Highlights
– Daily Yoga Classes
– Daily Meditation
– Excellent freshly cooked food
– Juice Detox cure
– 7 day sailing yacht trip
– Sandy Beach
– Workshops for deepening your practise
– Excursions to the mainland
Yoga Styles
– Vinyasa Flow
– Restorative Yoga
– Yin Yoga
Quick Info
– Instructions in English
– Additional Language: Greek, German
– Airport Shuttle included
– All levels welcome
Timetable
07:30-08:00 Meditation (opt)
08:00-09:30 Morning Yoga Class
10:00-11:00 Breakfast
14:00-15:00 Lunch (opt)
11:00-18:00 Relax/excursion
16:30-18:00 Workshops (Asana/Mindfulness)
18:00-19:30 Gentle Yoga Class
20:00-22:00 Dinner
Pictures
Imagine yourself just there
The food
Healthy food for healthy souls
In this luxurious retreat we experience all the health and freshness of meditteranean seafood. All our meals are prepared by our chefs that travel with us and consist of the most delicious Turkish spices and herbs, vegetables and fruits and all the nutritions that a yogi body needs to feel spoilt. We enjoy wonderful combinations of smells and tastes that are inspired by the views we meet and the movements we go through on the deck, casually, perhaps straight after a deep in the med and with the touch of the seabreeze. I mean... Can you just picture this? Can you taste the freshness and yumminess of fruit and vegetable smoothies in the early afternoon and fish in the sunset? We can't wait to share this experience with you.
Vegetarian option

Vegan option
Gluten free
option
Teacher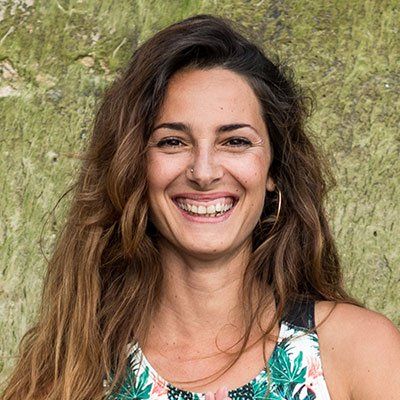 Athina Tamaresi
Head Teacher INEA • YOGA
I am a living enthusiast from Greece, having lived most of my adulthood in Italy and the UK. Yoga to me has been a wonderful journey, helping me divide my sense of self from my often busy mind and deeply, truly accept and connect with me as a whole. I teach to support and encourage people to connect with themselves and I practice to keep remembering that once you commit to living this life with your gaze fixed on the destination, your breath steady and your mind clear everything is possible!!! To truly serve this world, we must first accept our own inner demons... overcome whatever holds us back from blooming. Then, effortlessly, like a flower we will enrich the lives of all who enter our field!
Athina's Profile
Teacher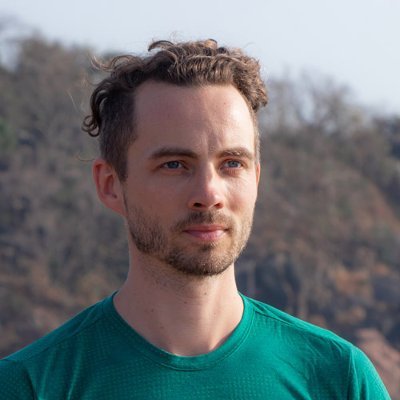 Cedric Stein
Head Teacher INEA • YOGA
Yoga is something very special to me – its the connection of breathing, moving and consciousness. Yoga not just happens on the mat, for me personally, yoga is the path to my true self – to freedom. I find the full depth of Yoga in Meditation. Since I started my Yoga practice, Meditation is my foundation and inspiration. My mission is to create a safe space for you to connect to your inner being. By following your breath, being in the present moment and noticing yourself.
Cedric's Profile