10 DAYS in Greece • 18 Sep - 26 Sep, 2021
Yin Yoga • 100h Teacher Training
Book now
Nuanced • Empowering • Playful
The Complete Yin Yoga Teacher, Level 1
Submerge yourself into a Yin Yoga Training and learn to share the subtle meditative qualities of this practice. Created from a blend of the ethereal sciences of the East and the material sciences of the West Yin Yoga is all about balance. With this training you will be able to teach a Yin Yoga class all by yourself. In addition, you are certified for 100 hours training by Yoga Alliance.
What is the *Hybrid* option?
This is a Hybrid Training – In-Person and online at the same time. We stream all classes and lectures during the training. You can participate fully online or, of course, with us on location in real life on Corfu. Please choose for either only online or In-Person.
This training uses lecture and guided practice to develop a conceptually diverse understanding with extensive first-hand experience.
Yin Yoga brings your awareness through the tissues of your body releasing tension layer by layer. Becoming well versed in Yin Yoga is like being able to apply a deep tissue massage to your body with your mind. Making that experiential connection to all you have heard or read about Chi you can begin to find a new way to experience your body.
This curriculum emphasizes the balance between Eastern (ethereal) and Western (material) sciences. With an in depth exploration of meditation, subtle anatomy and physical anatomy learn to teach the subtle qualities of Yin Yoga. Using lectures and guided practice you will develop your own strategies for teaching and working with students to guide them to listen to their body. The deeper you go with your training and self-exploration the more you can help students learn from their own bodies to create a deep tissue massage with their mind.
Yinterview with TJ about the Training
Course structure
The training consists of 4 primary formats of imbuing the content. Our focus is on practicing the content via guided Yin sessions and Meditation techniques alongside significant practice of each pose in our Asana Lab. Providing the groundwork for the practice are the lectures which are presented via projector and slide show. Dialogue plays an important role throughout in connecting the content with each student and addressing their questions. Finally the course requires some at home study prior to and during the training to ensure that the individual students are processing the material in their own way. This is accomplished through readings, journaling and an essay. There are no formal tests in the course as we maintain an ongoing evaluation of student comprehension through various means including the Teaching Practicum at the end (don't worry we keep it super casual and are there to support you in each moment).
Highlights
– Daily Yin Yoga Class
– Outside Shala
– Vinyasa drop in classes included
– Freshly cooked healthy food
– Beach 2 min. from house
– Boat trip to Issos Beach
Quick Info
– *Hybrid* Online OR In-Person
– Instructions in English
– Additional Languages: Greek, German
– Airport Shuttle from CFU
– Max Participants: 14 People
– All levels welcome
Timetable
06:00am - Zazen (optional)
07:00am - Yin Session
08:30am - breakfast
09:30am - sharing circle
10:00am - lecture
12:00pm - lunch
01:00pm - free time
02:00pm - qi gong
03:00pm - asana lab
05:00pm - guided art practice (opt)
06:00pm - Vinyasa Yoga Drop In (opt)
07:30pm - dinner
Pictures
Imagine yourself just there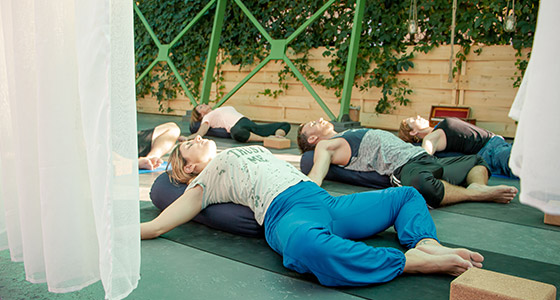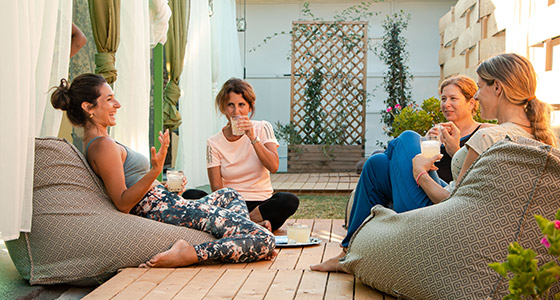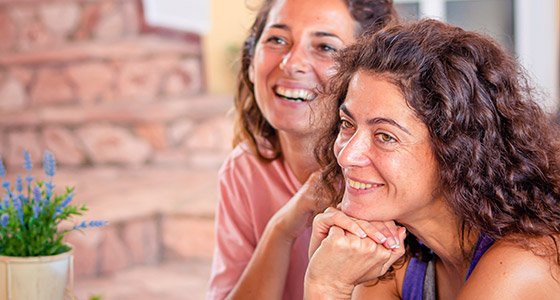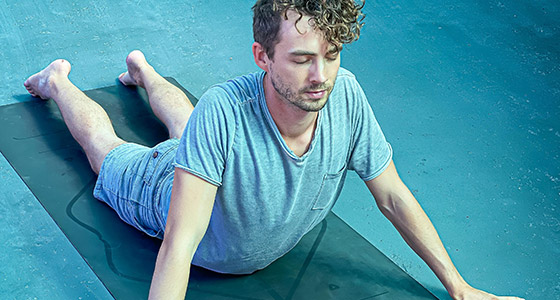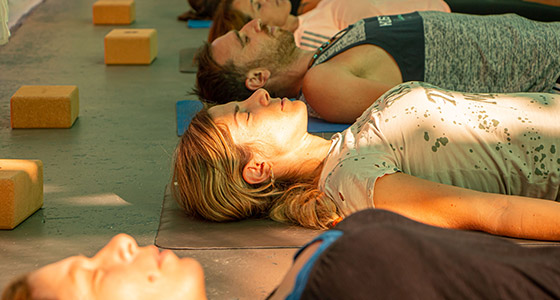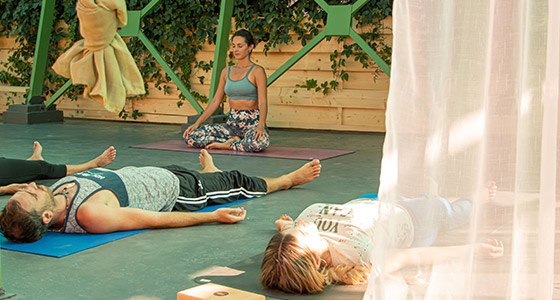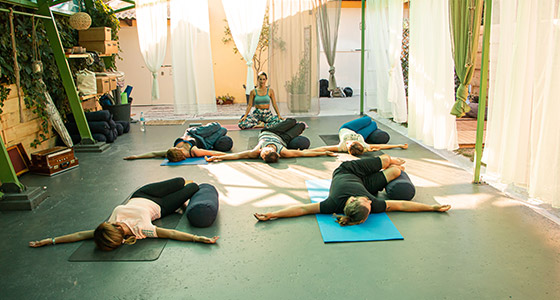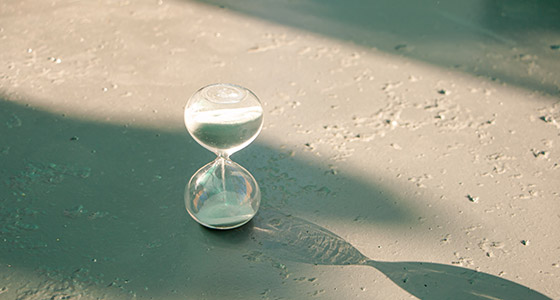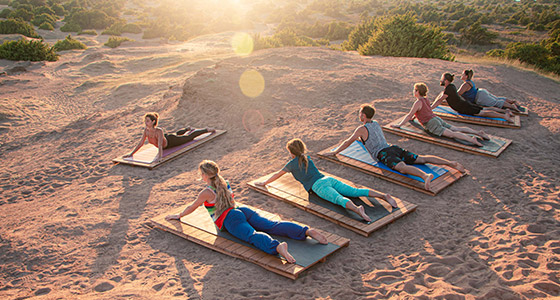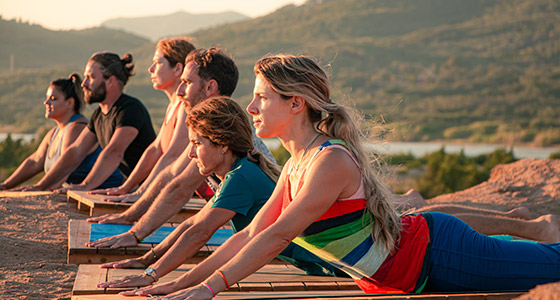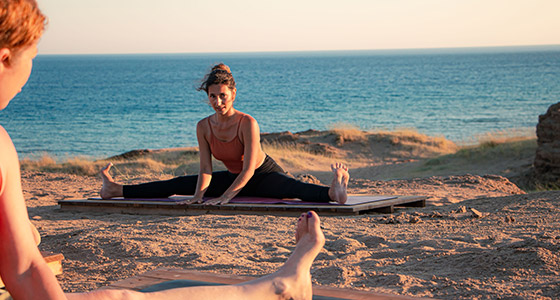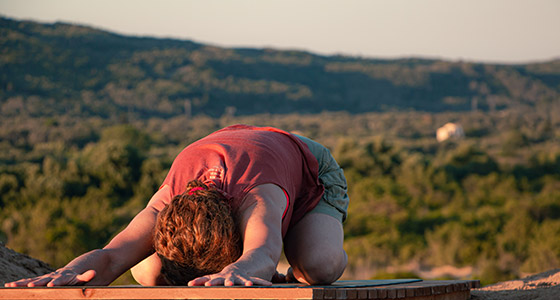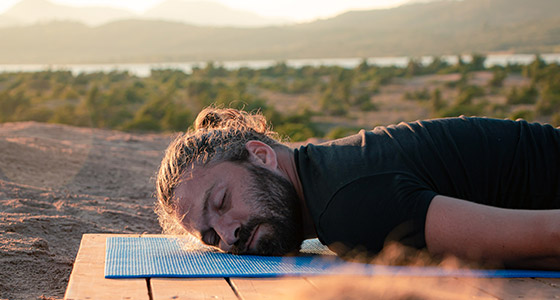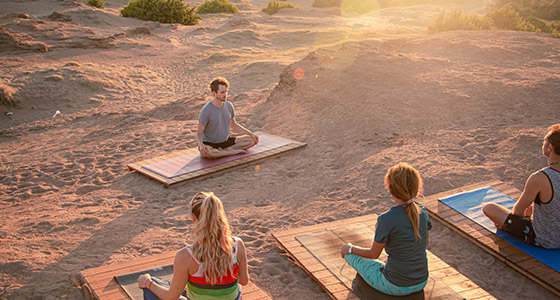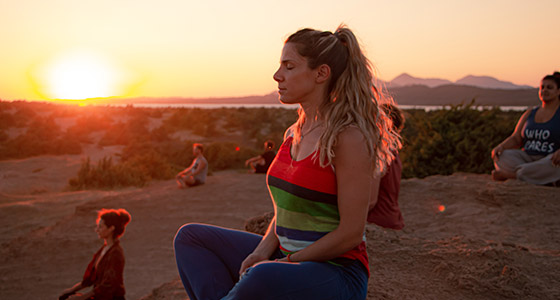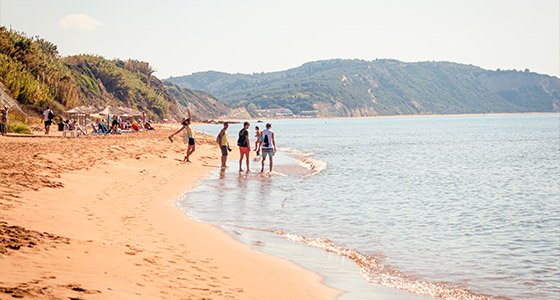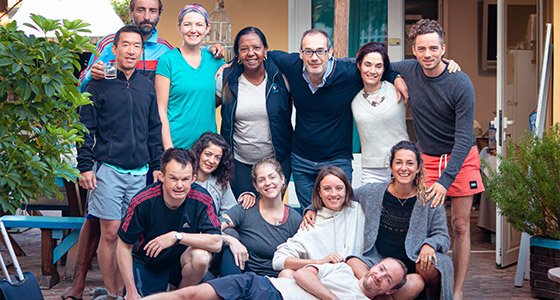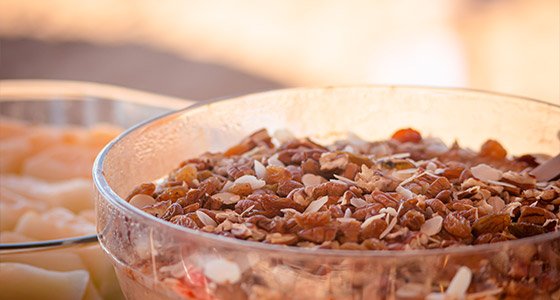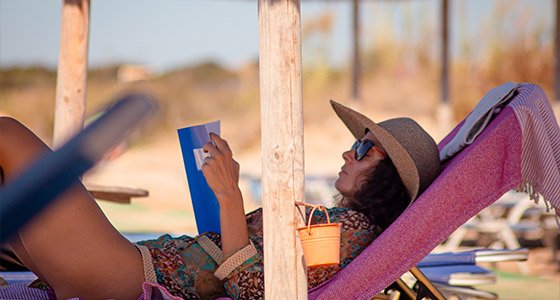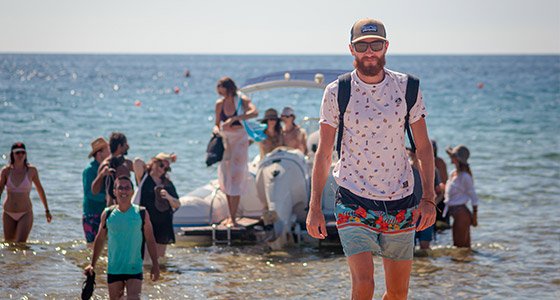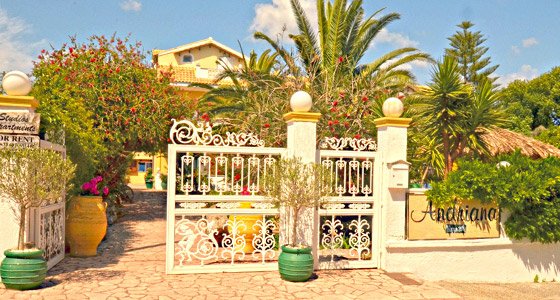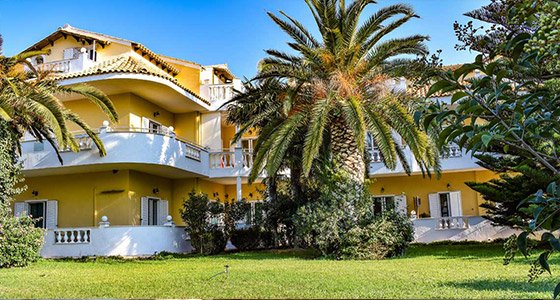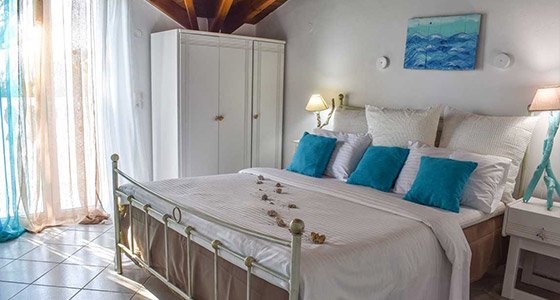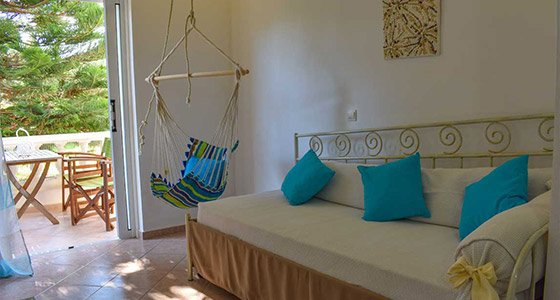 The food
Healthy food for healthy souls
You don't need to do a thing. Our in house chef has it all especially prepared for you. Sit back and enjoy beautiful, fresh, local, healthy food all 7 days, or maybe get involved and learn all the secrets.
Vegetarian option

Vegan option
Gluten free
option
Teacher

TJ Maher
Yin Yoga Teacher • yujmu
TJ travels the world each year providing Yin Yoga Teacher Training to numerous communities to share and spread the much needed Yin vibe via YUJMU which he founded in 2015. He combines his background as a school teacher and artist to create immersive & transformative curriculum that centers on each individual student and their unique sensibilities, empowering them to look inward for answers. Recently TJ has published a book on teaching Yin Yoga called Yin Nuance: The Tao of Practicing & Teaching Yin Yoga with a foreword by one of his Yin teachers Bernie Clark. In addition to Yoga and Zen meditation TJ also practices Qi Gong, Tai Chi and Kung Fu, elements of which will be included in the more advanced YUJMU trainings in development. Mostly TJ just likes to learn, practice and play.
TJ's Profile
Assistant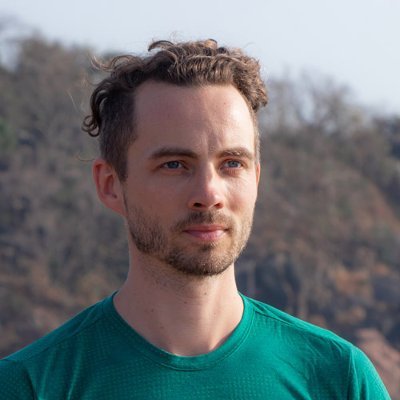 Cedric Stein
Head Teacher INEA • YOGA
Yoga is something very special to me – its the connection of breathing, moving and consciousness. Yoga not just happens on the mat, for me personally, yoga is the path to my true self – to freedom. I find the full depth of Yoga in Meditation. Since I started my Yoga practice, Meditation is my foundation and inspiration. My mission is to create a safe space for you to connect to your inner being. By following your breath, being in the present moment and noticing yourself.
Cedric's Profile
Accommodation
Make yourself at home
Everything you need to know
A teacher training plus holidays
Topics Overview
– Yin asana [standard 20+ poses]
– Tao + Yin Yang Philosophy
– Yin Yoga theory + history
– Meditation techniques + applications
– Muscular/Skeletal Anatomy
– Anatomical variation
– Joints & Connective Tissue
– Fascia
– Yin asana [15+ non-standard poses]
– Meridian Channels
– Chi
– Muscular/Skeletal Anatomy
– Chakras
– Subtle Anatomy
– Breathing methods to enhance Yin practice
– Organs/Systems of the body
– Yin Yoga teaching methodology
– Yin Yoga propping and cueing
– Yin Yoga sequencing
Lern to
– Deepen & explore your own Yin Yoga practice
– Guide a Yin Yoga class of any duration
– Develop & refine Yin Yoga sequences
– Set the proper tone & environment for a Yin Yoga class
– Instruct private Yin Yoga sessions
– Safely cue & adjust a wide array of student needs
– Create a safe & supportive space for students
– Respond appropriately to student questions
Included in your training
– Yin asana [standard 20+ poses]
– 46 card Asana Deck
– Newly published book: Yin Nuance: The Tao Of Practicing + Teaching Yin Yoga, by TJ Maher (foreword by Bernie Clark)
– 8 Ebooks based on the lectures
– Daily Yin Yoga session
– YACEP 100 hour Certification
– YUJMU Level 1 Certification
– Meditation Workshop + Lecture
– Breathing Workshop + Lecture
– Chakra Workshop + Lecture
– YINfinite Family Membership

Settling YINto Yin
– Openning Circle & Orientation
– Yin Yoga Session - Standard Style
– Yin Yoga Essentials Lecture
– Standard Asana Lab

Anatomy For Yin Yoga
– Yin Yoga Session - Standard Style
– Sharing Circle
– Anatomy Of Yin Yoga Lecture
– Standard Asana Lab

Deep Dive Into Anatomy
– Yin Yoga Session - Modified Standard Style
– Sharing Circle
– Deeper Anatomy Lecture
– Standard Asana Lab

The Subtlety Of Meditation
– Yin Yoga Session - Minimized Standard Style
– Sharing Circle
– In-depth Meditation Overview Lecture
– Standard Asana Lab

Getting Subtle: Breathing
– Yin Yoga Session - Guiding Variation
– Sharing Circle
– Breath Lecture
– Standard Asana Lab

Getting Subtle: Chi
– Yin Yoga Session - Minimized Standard Style
– Sharing Circle
– Chi Lecture
– Non-Standard Asana Lab

Teaching Without Teaching
– Yin Yoga Session - Silent Mysore'esque Variation
– Sharing Circle
– Teaching Lecture
– Non-Standard Asana Lab

Advanced Yin Yoga
– Teaching Practice - Student Guided Yin Session
– Feedback Circle
– Sharing Circle
– Tao Lecture
– Non-Standard Asana Lab

Getting Subtle: Chakras
– Teaching Practice - Student Guided Yin Session
– Feedback Circle
– Chakra Lecture
– Guided Chakra Meditation
– Non-Standard Asana Lab
– Closing Circleb
Airport Transfer
Book a stress-free shuttle
We want you to have a stress free time, just like you deserve. If you would rather somebody else do the driving for you, we can pick you up and take you to the retreat! Of course we care also to drop you off for your flight back. Make sure to check the right airport on the booking page.
Book your flight to CFU Corfo Airport
Cancellation Policy
Corona Special for 2021
We understand that cancelling is the last thing you want. However, re-arranging things has never been easier. You can still have some time for yourself. If things end up changing at the last minute (under 30 days from the start date), we offer you an 18 month long voucher that you can utilise towards any of our other retreats or services. Additionally, for cancellations that you make longer than a month in advance, you can have a full refund or take the voucher option too. In case of refund, we will charge you the transaction fees, which are estimated at 5%. We hope you understand and that this way we help you invest in yourself. Let's keep working towards an easier future for you and for us.