The
Yin

ternational Summit
Join this first of its kind global event
August 13-16, 2021
Free online summit 2021
This Summit gives you access to talks and classes from incredible Yoga teachers around the globe
The YINternational Summit yinvites you to 3 days of free Zoom access to the deep, therapeutic healing of Yin Yoga. Practice sessions and webinars throughout the weekend are provided online by distinguished Yin Yoga teachers & experts from around the globe. Explore & experience deep release of stress in various styles & themes of Yin Yoga; the path to your inside world. Enjoy deep healing and connection with your Self – and with other like-minded people – at any or all of the Summit's free guided sessions in the Zoom practice rooms.
Looking to go deeper and learn how Yin Yoga does so much with so little? Then register for the weekend's Lecture & Workshop schedule (Education Room) filled with unique insights from expert international Yin Yoga trainers and specialists. Whether you are a Yin Yoga teacher yourself looking for new tools or just a curious personal practitioner who is eager to learn, the Education Room at the Summit has something for all.
With this YIN YOGA Summit you learn many different approaches and practices to listen to your needs and body.
Gain a deep understanding of this healing yin yoga practice
3-Day guided exploration of the subtle forces inside your self
destress & unwind • Immerse in this weekend for a deeper access to your unprocessed emotions and subconsious mind
get grounded and refind your center • getting yourself back to balance is key in the yin yoga practice
deepen your yin practice and knowledge by paricipating in talks and workshops
learn the latest insights from diverse perspectives from teachers around the globe
improove your health and become serene: Yin brings many scientifically proven, positive health effects
broaden your theoretical & practical teaching tools for those who teach Yin Yoga
Sign Up now for free to reserve your spot and receive your access link to ALL LIVE Talks & Classes
Speakers and Teachers
Learn from and practice with our brilliant & warm hearted teachers from all over the world
You won't find anywhere else an opportunity like this to gain insights from so many Yin Yoga teachers in one place at one time.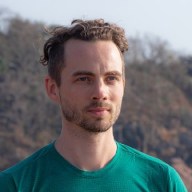 Cedric Stein, Greece
Host at INEA • YOGA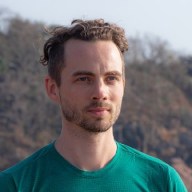 TJ Maher, USA
Presenter @yujmu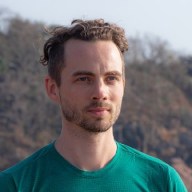 Elea Gisel, France
Yoga Teacher, Ergotherapist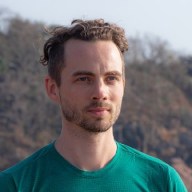 tba, United Kingdom
Yoga & Meditation Teacher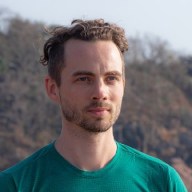 Athina Tamaresi, Greece
Yoga Teacher, Psychologist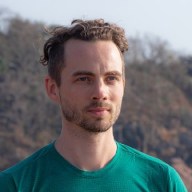 tba, Germany
Yoga & Meditation Teacher
Summit Highlight
A Globablly Synchronized Hour Of Yin Yoga
August 14th, 2021 at 11:00 (your local time)
16:00 GMT+0 (UK time)
Be part of a global yin practice
Earth Yin Hour
The heart of the Yinternational Summit is the Earth Yin Hour. This internationally synchronized practice hour of Yin Yoga destressing aims to collectively dissolve accumulated tensions of humanity that we have been passing on to our planet, its ecosystems and all living beings. Join us in this collective healing practice with many studios and practitioners from all over the world. Our planet needs the conscious awareness of its inhabitants more than ever, we dedicate this practice to our planet earth. Be part of this unique experience, it's for free!
We plant a tree for your participation
For each participant we will donate the planting of a tree for you with One Tree Planted, show the Earth, Humanity and future generations that you want to be part of sustaining the longevity of the planet.
Find your zimezone
🇬🇧London 16:00; 🇩🇪Germany 17:00; 🇬🇷Greece 18:00; 🇦🇪Dubai 19:00; 🇮🇩Bali 22:00; 🇺🇸USA 11:00; 🇧🇷Brasil 12:00; 🇵🇹Portugal 13:00; 🇪🇸Spain 14:00, 🇫🇷France 13:00, 🇷🇺Moskow 18:00; 🇦🇺Australia 2:00; 🇨🇳Shanghai 5:00;
3-day program
One Schedule, Two Pathways
We created two themes for you. Attend however you like, customize your online participation into a 3-day journey within, make it a mini stress-detox-retreat by attending the whole weekend or just check out a couple of classes, your body will thank you however you attend.
Theme: De-Stress & Retreat
Theme one is de-stressing – for all of you who jearn for relaxation, healing the body and practicing methods to release stress. This schedule retreats body and soul.
Theme: Education & Knowledge
Theme two is for all of you, who like to dive deep into education, expanding knowledge and study. This schedule focuses more on the mind and learning.
DAY 01
12:00-13:00
Retreat
Introduction Circle
TJ Maher, Cedric Stein
Talk
DAY 02
11:00-12:00
EDU
Stretching save in Yin Yoga
Highlight
»Unwind the Earth«
Join the Global Yin Class
16–17 CET+0 (London)
DAY 03
11:00-12:00
Retreat
Emotional Release through Yin Yoga
Sign Up now for free to reserve your spot and receive your access link to ALL LIVE Talks & Classes
INEA YOGA
2021-04-19 12:05:21
2021-06-13 13:30:05
https://www.ineayoga.com/images/inea-yoga-logo-16x9.png
https://www.ineayoga.com/yinternational-summit