Learn the basics
The best certificate to start your yoga journey
You have made the decision to attend a Yoga Teacher Training, yay 😍 congratulations – but you are overwhelmed by the vastness of different programs that exist out there? If you don't only want to take the YTT to deepen your own practice, but also to start teaching, it might be a good idea to choose a school that is registered by the Yoga Alliance and provides you with a certificate after you have completed the course.

While it is technically possible to teach without any certificate or even a teacher training, it will most definitely increase your credibility and help you to find a job afterwards, as most studios require one to work for them. Also check out the regulations of your home country for working as a yoga teacher and if it has its own yoga association that gives out certificates.
The Yoga Alliance Organisation
The Yoga Alliance certificate is recognized internationally and allows you to teach anywhere in the world. Its the biggest and most known non-profit yoga community. You probably have heard of the foundational 200-hour training, the basic qualification that you can get which enables you to teach right away. Some schools offer a full 500-hour training, but in most cases you will be better off starting with a 200-hour course, then get a few months of practical experience in teaching and return back to the additional 300-hour course later.
The 200hrs Teacher Training
A 200-hour training, also called 200 YTTC (Yoga Teacher Training Course) will give you a solid foundation and depending on the curriculum you will learn about things like asana, correct alignment, pranayama and meditation in theory and practice, anatomy of the physical and energetical body, mantras, mudras and kriyas, hands-on adjustments and different styles of teaching methodology, ancient yoga scriptures and philosophy and some schools teaching basic concepts of ayurveda and nutrition and the business aspects of teaching classes.

Teacher trainings exist for all different types of yoga and if your are still quite new to it and have trouble finding your style, take your time to find your style or even consider taking a multi-style training and definitely read this: different types of yoga in a nutshell.
Intense course or weekends at your home town?
You are not sure yet whether you want a 4-week, 3 week / 21 days intense retreat or a multiple-months weekend / evening course, check out this article: Which YTTC is the best for me.
How to continue your education
Apart from these Yoga Alliance basic certifications you can later deepen your knowledge with additional trainings in specific types of yoga that are usually around 50-100 hours long, such as Yin Yoga, Yoga Nidra, Prenatal Yoga, Childrens Yoga or attain workshops in Meditation, Pranayama, Adjustments and so on.

After a few years of teaching you might come to the point where you would like to give your own Teacher Trainings or open your own yoga school. That is possible with the Yoga Alliance E-RYT 200 and E-RYT 500 certifications, which can be assigned to you by a certain level of experience. For your E-RYT (Experienced Registered Yoga Teacher) you need to have yearly 50-hours continuous education with programs registered through YA (i.e. a yin yoga training), as well as 1000 hours of teaching experience and minimum 3 years of holding your certificate. That implies paying also yearly fees to the Yoga Alliance. For the E-RYT 500 its 2000 Teaching hours and 5 years of experience. For more detailed requirements check out www.yogaalliance.org where you also find a list of all certified teachers and schools!
A good teacher is more than a certificate
We all know that our favourite teachers are not necessary the ones with the most certificates. Besides all that wondering about which certification might be the best for you, be aware that in the end you need more than just that. A teacher training is of course a good start and will give you a solid foundation, but becoming a great yoga teacher is a life-long journey that requires dedication and effort. Not just to teaching, but also to maintaining your own practice while serving others. You can only truly teach what you have experienced and embodied by yourself so be encouraged to step onto your mat as often as possible!

Cedric is head teacher of INEA•YOGA a Yoga School in Corfu, Greece. Check us out to find trainings, retreats and online videos.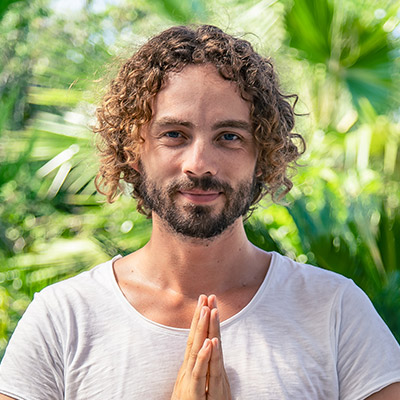 Cedric Stein
Head Teacher INEA • YOGA
My mission is to create a safe space for you to connect to your inner being. By following your breath, being in the present moment and noticing yourself.
Cedric's Profile