Find the best retreat for you
Deep down you know that you need some yoga time for youself – but is it worth the money?
We would say, as with so many things, it all depends on your expectations!
Make sure to become crystal clear, if what you are looking for matches what is being offered in the retreat.
So first ask yourself, do you want to primarily deepen your yoga practice and find time to dive inwards or are you more looking for a relaxed vacation with some yoga classes?
The yoga holidays that suit your needs
First decide which retreat style you want to go for
Some retreats are more focused on wellness, spa and healthy food, giving you the possibility of pampering yourself with massages, different treatments and maybe letting you have a break of some eating habits you always wanted to change. Ayurvedic cinnamon oat porridge in the morning instead of coffee and croissant? You better be ready for a surprise!
Others have various trips and cultural excursions included, you might find yourself visiting hinduistic temples in India, hiking through the jungle of Thailand, surfing on the coastline of Costa Rica or simply having a relaxed beach time on a greek island like Corfu or Rhodes? Isn't that what you always wanted to try out anyway?
And then you can find Ashram-like retreats, where you practice multiple times a day and have the opportunity for some additional education, like workshops for learning various meditation or pranayama techniques. You will be deepening the understanding of your own body and mind and be allowed to have some quiet contemplation time for the bigger questions in life. "Who am I?"
Share the experience with poeple like you
Apart from that, the connection to your fellow yogis in the retreat will most likely leave you with a great sense of community within like-minded people. Sharing this intense time together might lead to long-lasting friendships!
Another aspect to consider is of course the teacher who is facilitating it, do you already know him/her maybe from your local studio? Have you heard others speaking highly of previous retreats? Can you find some testimonials?
New teachers hosting their first retreats won't have that much experience, but are full of motivation and spirit, while teachers who have been doing this for 20 years might lack some enthusiasm but have great knowledge and wisdom. But of course this can not be generalized!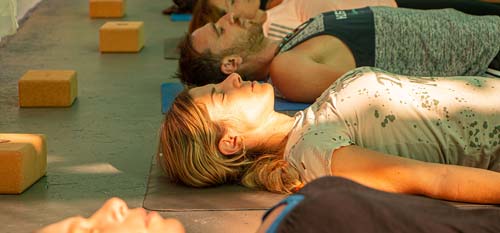 Time to slow down
It could also be a great opportunity to switch off your phone, immerse into nature and just in general slow down your life. Very often you haven't even realized under how much stress you were at home until you settled into the retreat.
Just imagine having finished your yoga class on the first morning, thereafter enjoying your well deserved breakfast in the sun rising above the mediterranean sea. How can life become any better?
Final thoughts
How do you know if it's worth it?
A yoga retreat can definitely become a profound experience leaving you hungry for more, giving you a fresh perspective on your practice, booking the next retreat straight away or even wanting you to become a teacher and start looking for a yoga teacher training!
As a final conclusion: Yes, of course you will have to invest time and money into a yoga retreat. But most people I know of did not regret going on one, they have had an amazing experience. And if you are one of these people that cant stop working, learning or thinking, a retreat is that opportunity to hold, pause and surrender.
So how to know if it is worth it?
You will never know until you try it.
But isn't life all about trying out something new, expanding your comfortzone and creating unforgettable memories?
And last, but not least: If in doubt, listen to your gut. If you feel a strong calling towards a certain retreat or teacher, it is there for a reason. Trust your intuition and let yourself be guided by something out there that is way beyond your logical mind and understanding!
Cedric is head teacher of INEA•YOGA a Yoga School in Corfu, Greece. Check us out to find trainings, retreats and online videos.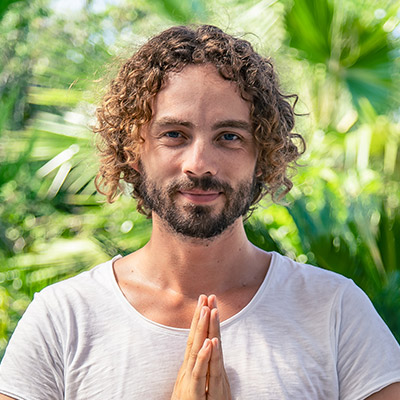 Cedric Stein
Head Teacher INEA • YOGA
My mission is to create a safe space for you to connect to your inner being. By following your breath, being in the present moment and noticing yourself.
Cedric's Profile