Find your match
Which Yoga Teacher Training is the best for me?
Finding the right Yoga Teacher Training may seem like an unsolvable task in the first place when you start looking for one, as there are so many different options out there, but let's break it down here a bit and get you some help.
The first thing you need to get clear on is, do you want to go for a retreat-style 4-week program, fully immersed for example in the jungle of Bali or study from home at a studio in your city, over a duration for up to two years, at the weekends and evenings, while maintaining your regular life?
Both options have their advantages and disadvantages, so let's take a closer look.
The intense 3 or 4 week training
If your circumstances in life let you take at least one month off, then don't hesitate and book the next flight to your dream destination for the full experience. Maybe you are even already thinking about quitting your job, working part-time or changing careers and this could be a great start into a new chapter of your life.
Attending a continuous 4-week 200-hour teacher training in some tropical country will let you unplug from your everyday life and give you a feeling of what it is to be a dedicated full-time-yogi. India, Bali, Thailand or Costa Rica are well-known hotspot destinations, but also in teacher trainings in Europe (e.g. Greece) are very popular, you will find several offers.
Be prepared, it will be very challenging for both your body and your mind and many students experience emotional up and downs coming along the way. Depending on the type of yoga and your level of fitness your muscles might also be very sore especially in the first days.
Transformation will happen
Nonetheless the greatest "danger" is a deep internal transformation which might lead you to a complete new perspective on life, a connection to yourself in ways that you have never experienced before. Yoga is the path inwards, to the understanding that you are connected to everything and everyone, to calming the mind and finding peace and freedom within yourself.
So it might be a good idea to not go straight back into your normal daily life and instead taking a few days off for yourself after the training to integrate the experience. Also considerate arriving a few days before the training to adapt to the different time zone, climate and food.
Also, being so immersed without any outside distractions lets you fully concentrate on the topics you need to learn and sharing such a transformational time closely together with other students may lead to lifelong friendships and unforgettable memories!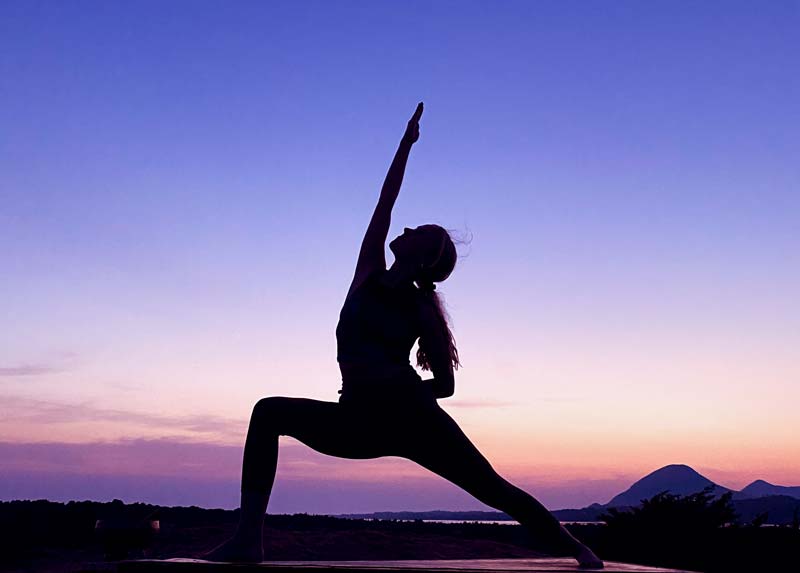 The weekend course close by
If you can't or don't want to take the time off for this kind of training, looking into a multiple-months program in one of the studios of your hometown might be worthwhile. It is a more gentle approach with less intensity but gives you more time to practice and repeat what you have been taught in between the modules.
Another advantage is that you can take classes with the teacher before you sign up for the training to get a feeling if his style of teaching is something that you resonate with, whereas going for the training abroad is a leap of faith into the unknown. Be aware that teachers coming from a different cultural background, especially the traditional indian lineage, have another way of communicating and teaching and also the curriculum of the training might have a different main focus.
I know what I want, what now?
So now that you have hopefully made that decision, it is time to look into the different styles of yoga. If you haven't tried out a big variety of classes yet or are still unsure where your yogic heart belongs to, taking a multi-style training could be a good start for you. It will give you a solid foundation in different types of yoga and provide you with newfound clarity once you have finished the training.
If you have already found your preferred yoga style, it of course makes sense to take a deep-dive into a training that focuses exclusively on that. You will get a profound understanding of many details, which in turn over time leads you to becoming an expert in the field. Give that a thought especially when you consider starting to teach, as this will help you to position yourself on the overflooded market of yoga teachers.
Am I ready to become a yoga teacher?
That might lead us to the next question, how much previous experience do you need to attend a YTT? Well, obvious it is always best to check directly with the facilitator, but for some trainings it is even possible to do the course without going to a single yoga class before – although we wouldn't recommend that. You probably will be overwhelmed and can't get as much out of it. We recommend to have a minimum of half a year regular practice. But generally speaking don't be intimidated, the most important thing is to have an open mind and be willing to learn!
Also don't forget to check on the type of certification you will receive after the training. One from the Yoga Alliance is probably the most known and accepted worldwide. Read about Types of Yoga Certifications in our Blog.
How much costs a teacher course?
The costs for a 200-hour foundational YTTC are usually somewhere in the range between 1500 and 4000 USD, depending on the country it is held in and the popularity of the teacher. Where we wouldn't recommend a much cheaper training for several reasons but most important, that you might can't expect a very solid program. For trainings above 4000 USD you will pay for the teachers popularity, which probably can be worth it, but that's really up to your finances. Keep in mind that travel expanses, food and accommodation will come on top.
Check out our article about what to consider before booking a yoga teacher training.
And last, but not least: If in doubt, listen to your gut. If you feel a strong calling towards a certain training or teacher, it is there for a reason. Trust your intuition and let yourself be guided by something out there that is way beyond your logical mind and understanding! Cedric is head teacher of INEA•YOGA a Yoga School in Corfu, Greece. Check us out to find trainings, retreats and online videos.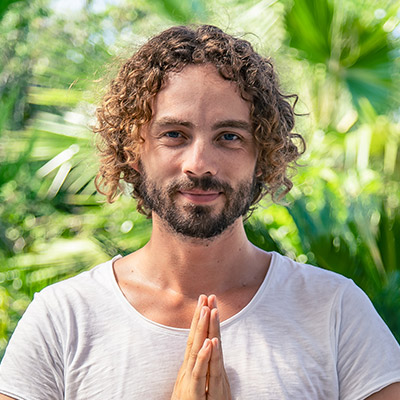 Cedric Stein
Head Teacher INEA • YOGA
My mission is to create a safe space for you to connect to your inner being. By following your breath, being in the present moment and noticing yourself.
Cedric's Profile